Brownie Gift Jar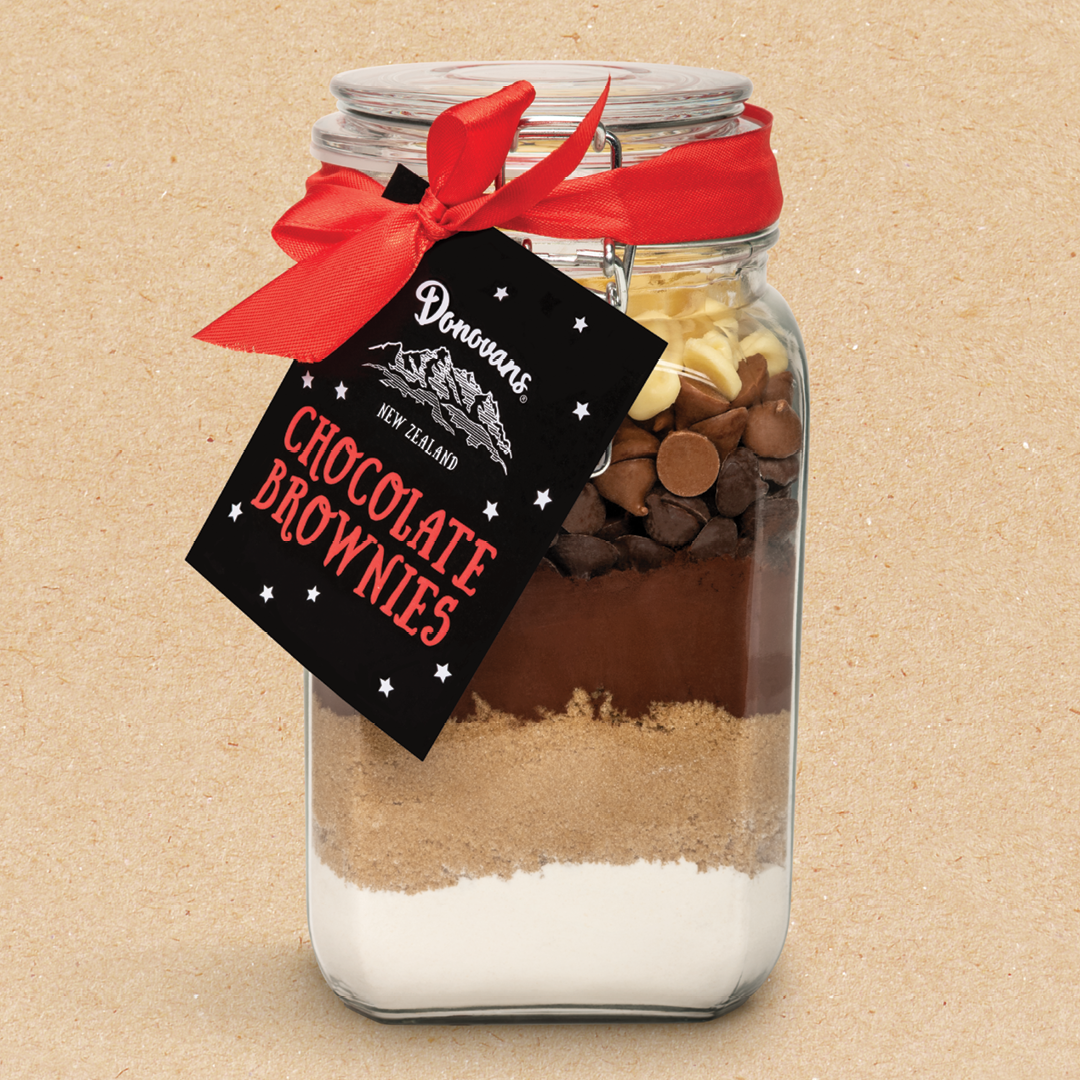 Method
To make gift jars, place the ingredients into a jar, in the order above. Seal jar tightly. Label with the following cooking instructions.
To create the Brownies:
Preheat oven to 160°C. Line a 23cm square tin with non-stick baking paper.
Tip the contents of the jar into a large bowl.
Add the following ingredients

200g butter, melted and slightly cooled
1tsp vanilla essence
4 eggs, lightly beaten

Stir together until just combined. Pour mixture into prepared tin.
Bake for 30 minutes or until an inserted skewer comes out with a few damp crumbs on it. Cool in the tin before slicing. Serve warm or cold.