Chocolate Chip Cookie Slice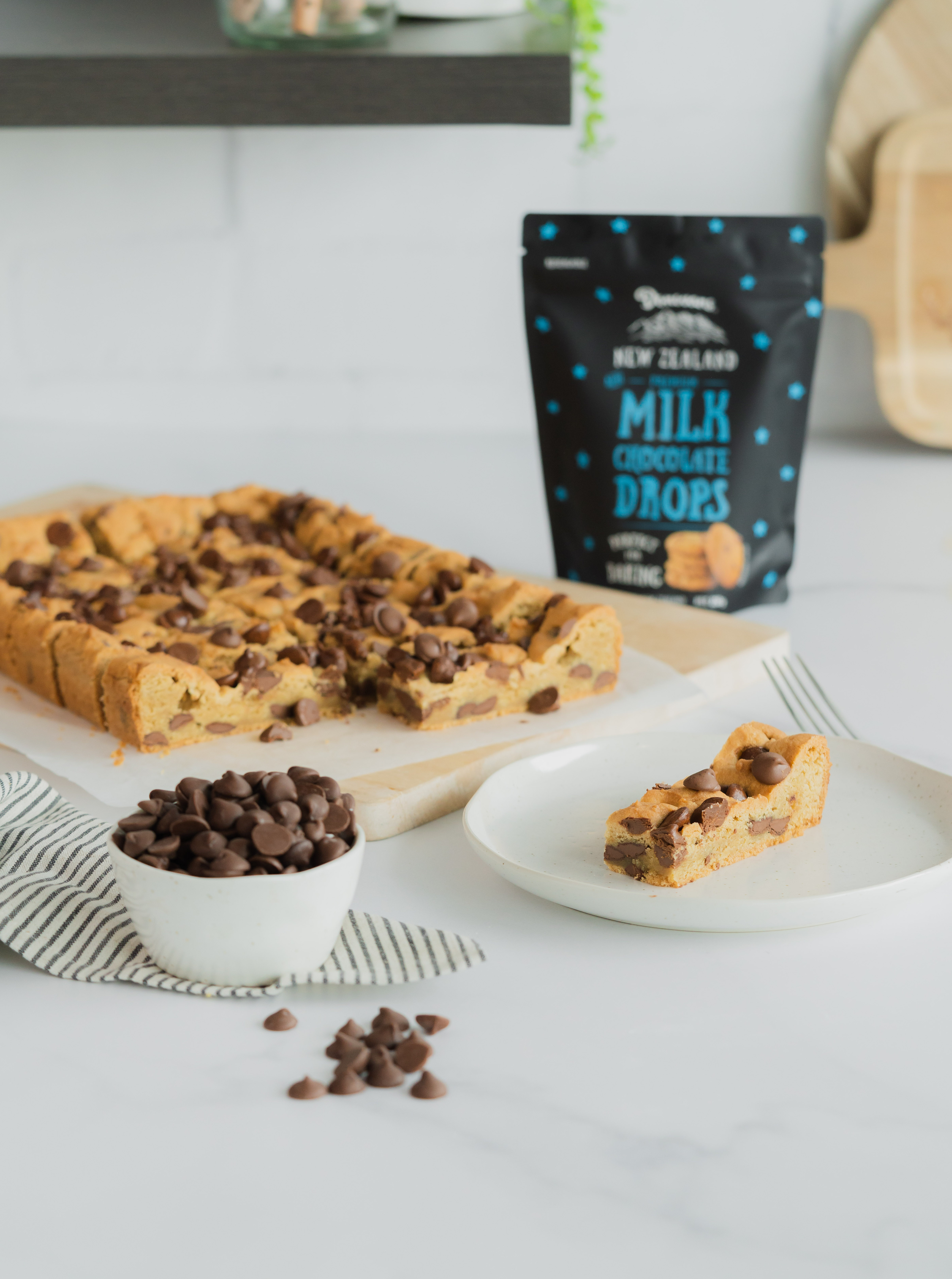 Ingredients
1 cup of brown sugar
1 cup of white sugar
2 free-range eggs
225g of butter
1/2 teaspoon of baking powder
1 tablespoon of baking soda
3 cups of plain flour
1 teaspoon of vanilla essence
1 (generous) cup of Donovans Chocolate Drops
Method
1. Preheat your oven to 165 on bake. Beat the butter and both sugars together until pale; add the eggs one at a time.
2. Mix in the vanilla, then sieve in the flour, baking soda, and baking powder - finally, add the choccy chips.
3. Line a slice pan with baking paper, press in the cookie mixture, and refrigerate for an hour.
4. Cook for approx. 15-18 minutes, depending on the thickness of your slice.