Donovans Birthday Cake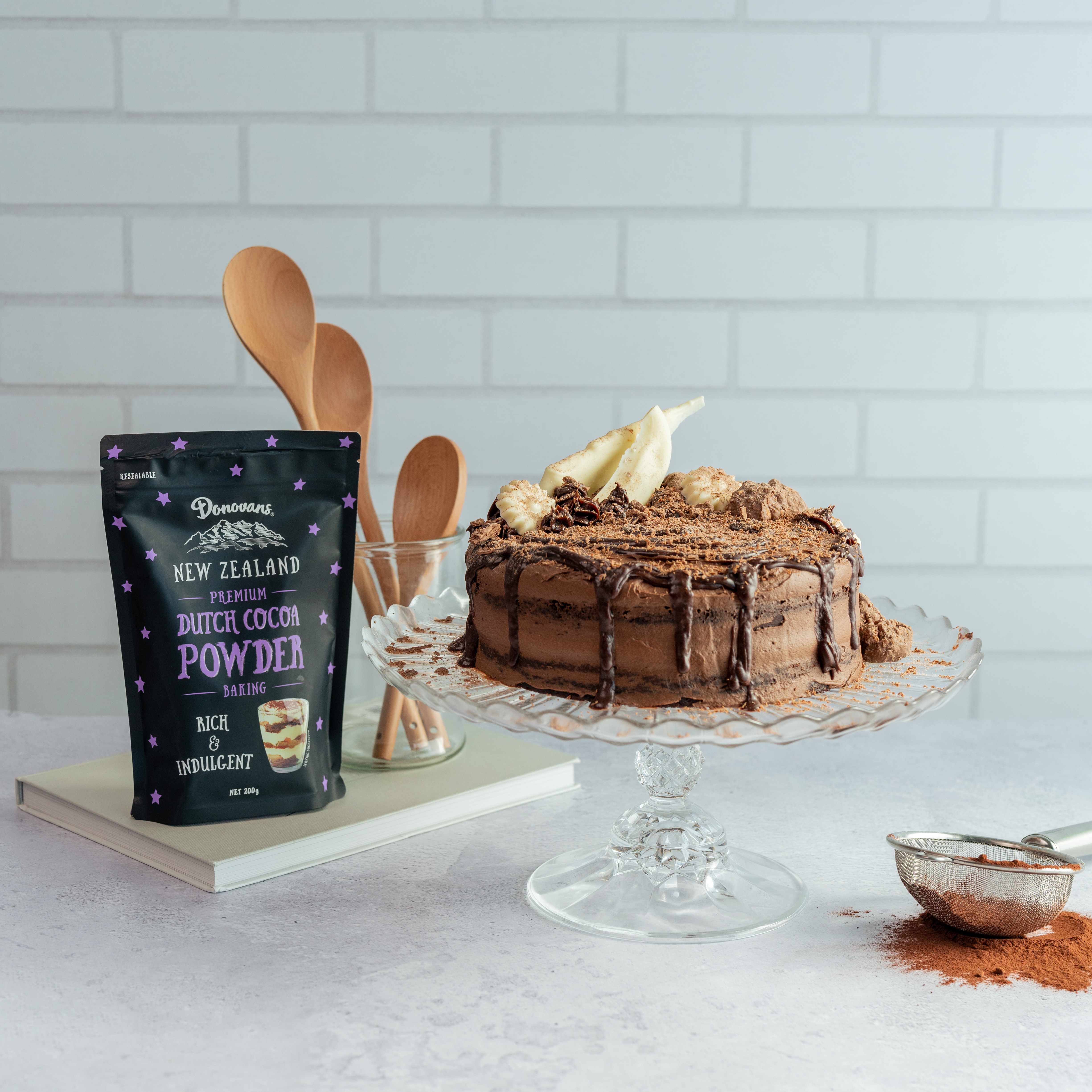 Ingredients
Cake:
175g self raising flour
2 tbsp Donovan's Dutch Cocoa Powder
1 tsp baking soda
150g caster sugar
2 tbsp golden syrup
2 large eggs
150ml milk
150ml rice bran oil
Icing:
500g cream cheese, room temp
113g butter, room temp
4 cups icing sugar
2/3 cups Donovan's Dutch Cocoa Powder
1/2 tsp salt
3 tbsp cream 
1⁄2 tsp vanilla extract
Method
Preheat oven to 180 degrees bake or 160 degrees fan bake.

Sieve all the dry ingredients into a mixing bowl with whisk attachment before adding the sugar (otherwise use a large bowl with an electric whisk).

In a separate bowl, lightly whisk the egg, add the milk, oil, golden syrup. Make a well in the dry mix and add the wet ingredients. Mix until smooth.

Pour into two 16inch cake tins. Bake for 25-30mins or until a skewer comes out clean.

Leave in the tins to cool for 10 mins before turning out into a wire rack.

For the icing, beat the butter and cream cheese together until light and smooth. Sieve icing sugar one cup at a time, then add cocoa. Cut the cake in half and spread as much icing as you'd like in the centre. Gently place the top half of the cake on the bottom and decorate how you would like!