Giant Chocolate Peanut Butter Rice Cake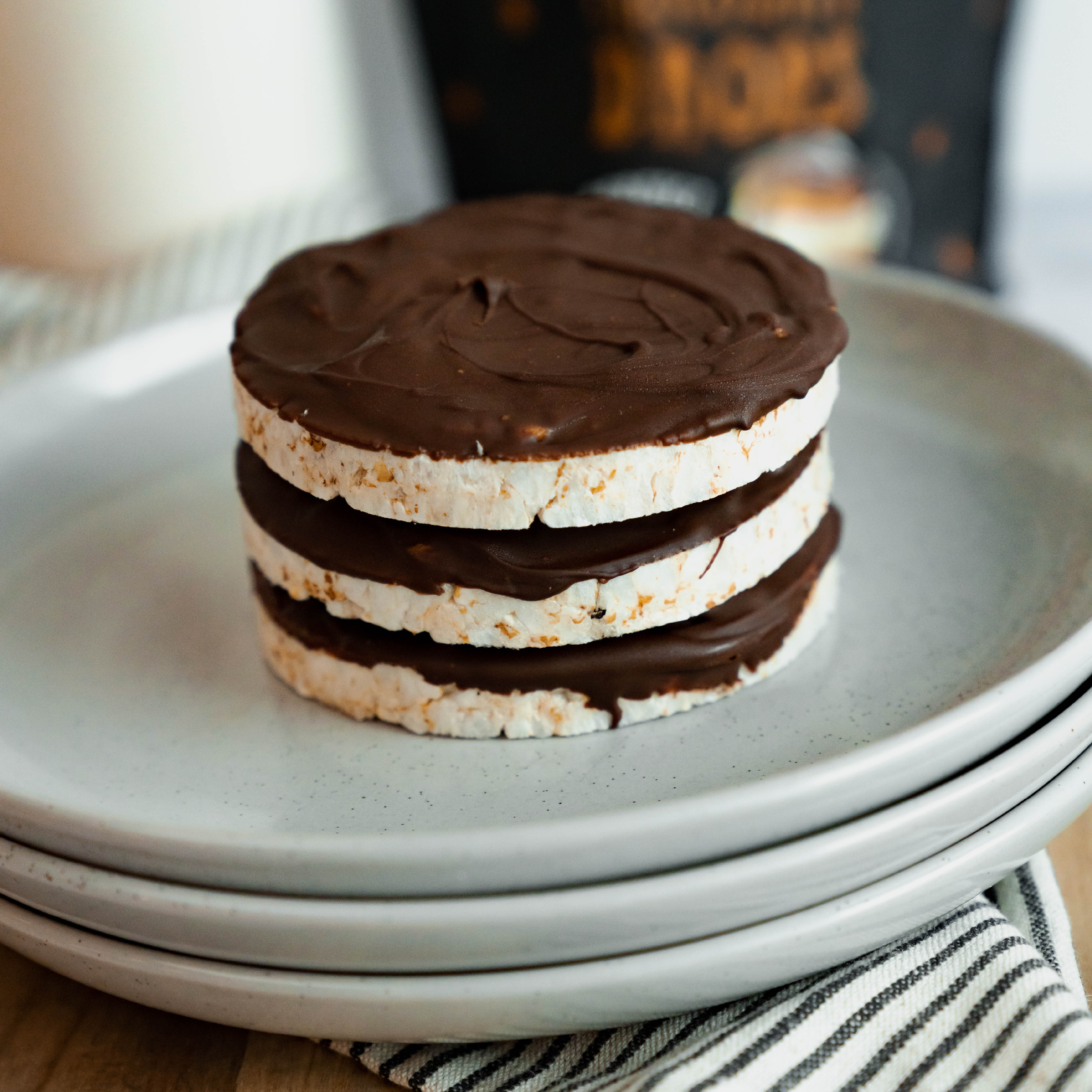 Method
Spread the peanut butter evenly over the rice cake. 
Place Donovans Dark Chocolate Drops into a small bowl and microwave in two, 30 second increments, making sure to stir in between. 
Drizzle the melted chocolate, or dip your rice cake into the melted chocolate. 
Freeze for 10-15 minutes. 
Once the chocolate has hardened, eat and enjoy! 
Tip: For a salty sweet twist, sprinkle some flaky sea salt on top of the melted chocolate before freezing.