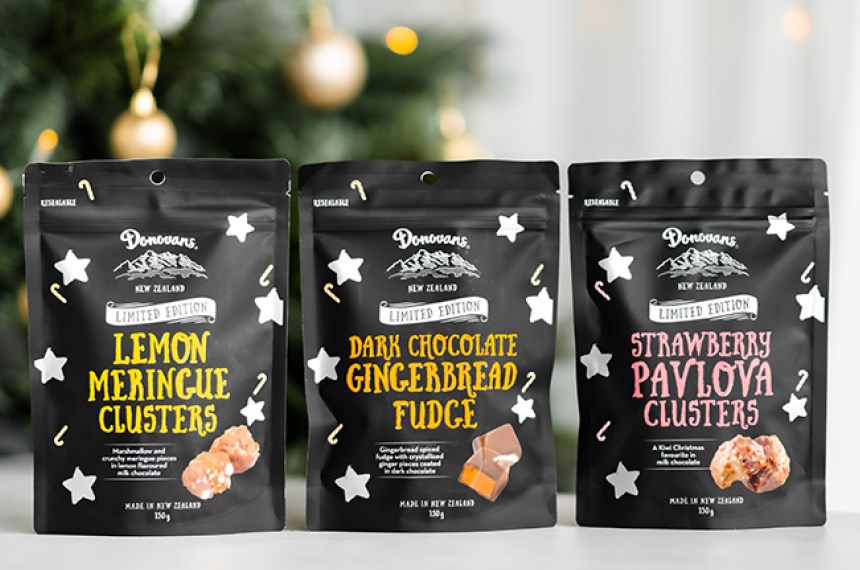 Forget the hassle of a collapsed pavlova, perfectly shaped gingerbread and overbeaten meringue. This Christmas, we have you sorted with our ready-to-devour and delectable chocolates inspired by classic Kiwi desserts.
This year we have the return of a favourite, Strawberry Pavlova Clusters alongside the two new limited-edition flavours – Dark Chocolate Gingerbread Fudge and Milk Chocolate Lemon Meringue Clusters.
Strawberry Pavlova Clusters
A Kiwi Christmas favourite. Pavlova and strawberry pieces in creamy milk chocolate. One of our most popular flavours.
Dark Chocolate Gingerbread Fudge
The great taste of Christmas gingerbread and chocolate wrapped up in one bite. Gingerbread spiced fudge with crystallised ginger pieces covered in dark chocolate.
Lemon Meringue Clusters
A match made in heaven (NZ) bringing together chocolate and an iconic dessert. Marshmallow and crunchy meringue pieces in lemon flavoured milk chocolate.
Find them on a shelf near you!